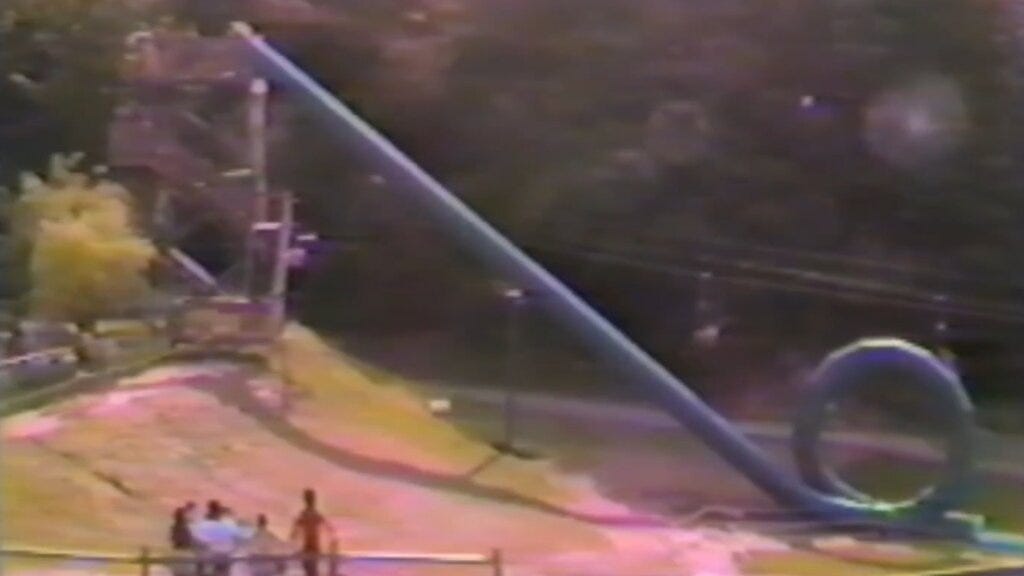 If you're looking for a documentary that's somehow both hilarious and horrifying, Class Action Park is an excellent way to spend 90 minutes. The film looks at the rise and fall of New Jersey's Action Park water park in the '70s, '80s, and '90s — specifically how the park did not care at all about safety standards, multiple people died, and the owner would refuse to settle or pay court-mandated judgements unless the police showed up to collect. We get some really good talking heads in this documentary, especially from comedian Chris Gethard, who makes a great point about having good memories of the park but having to reconcile that with knowing it wasn't a good place. Craig and I kept gasping in shock and saying "hoooooly shit" as we watched this.
And I wasn't sure I wanted to delve into The Vow, the HBO documentary series about the NXIVM sex cult, but I put it on and devoured all three episodes that are currently out and am now waiting impatiently for the next one. The series does a great job of explaining how these people were drawn into NXIVM, how it made them feel like they'd found the community and sense of meaning they'd always been looking for, and how it just kept building until the leader convinced several women to brand themselves. As a teenager, I was part of a leadership association that, thankfully, was a really nice experience for me in high school, but in hindsight I realize that it had real potential to become a weird cult if things had gone slightly differently. As an adult who has finally accepted my introverted nature, I'm so glad that NXIVM-type leadership courses don't appeal to me at all anymore. This tweet from Anne T. Donahue sums up the appeal of The Vow perfectly:
The Vow makes me so happy I hate teamwork and joining things.
Both Class Action Park and The Vow are on Crave in Canada and HBO or HBO Max in the U.S.
That's all for me today, gorgeous! Talk to you soon.
Love,
Kat
---
Enjoying Kat Watches Everything?
If you know someone who might like this newsletter, please forward it to them! And if you enjoy my newsletter, click the button below and consider throwing some money in the Kat Watches Everything tip jar. (In return, you'll get some bonus content each month!)
You can follow me on Twitter here, and Instagram here. *All typos and other errors were included specifically to bother you.*